The Pensacola Law Firm You Can Trust
Ferry & Ferry, was established in 2002 by attorneys Christopher A. Ferry and Nicole Kessler Ferry. Together, we bring more than 40 years of combined experience in helping individuals and families in the areas of family law and criminal defense in Pensacola and surrounding communities in Florida. Our firm celebrated its 17th anniversary this past May.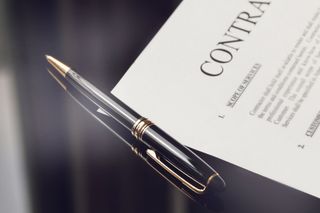 By intentionally focusing on only two areas of law, it ensures that we are up to date and current on the legislative changes that impact criminal and family law. We have found that criminal defense and family law are often linked together. So many times two spouses or partners will have a fight where one is arrested for battery.  It can then follow that one of them will file for divorce or an injunction for protection (restraining order.) Our firm can handle all of it. Not many can. Chris Ferry focuses on criminal defense while Nicole focuses on family law cases. Currently, due to the Coronavirus, we are offering consults via Zoom. We recognize that family issues and possible arrests will continue even during this troubled time. Should you desire to schedule your consult, please call (850) 469-8118. Our staff is happy to streamline the process.
Chris and Nicole are compassionate and driven to seek their client's best interests. We understand that each client brings a unique situation and we tailor our services to meet your specific needs and challenges. We listen to your story and educate you on your legal issues so you can make informed decisions. Clients benefit from the firm's responsiveness and personal focus. We handle complex issues and strive to resolve your legal issues quickly and with the best possible results.
We employ an experienced, educated staff who will assist in your legal endeavors. We have a full support staff including Florida certified and registered paralegals.   We don't close for lunch! We don't use an automated answering service. We want you to speak to a real person during regular business hours should you choose to call us. Our firm is quite comfortable with maintaining e-mail contact with clients, particularly those who are out of state or even out of the country if they so desire.
From start to finish, we provide sound counsel and effective representation. Ferry & Ferry, P.A. aggressively represents you at every stage of litigation.You will never attend a hearing or mediation alone, nor will you personally prepare a pleading to be filed with the Court. We are proud of the service we provide to our clients and find that they appreciate it.
Successfully serving  clients in Florida

Our firm represents individuals and families throughout Escambia and Santa Rosa Counties in Florida. When you need skilled representation, call Ferry & Ferry, P.A. at 850-469-8118 or contact the firm online to schedule a consultation. If you would like a free criminal defense evaluation of your case, email Chris Ferry directly, at chris@ferryandferry.com
Military Discount
We respect the sacrifice that our military service members make each day to keep our country safe. Both Nicole's and Chris's fathers are retired military service members. Out of respect for them and our other military service members, we discount our fees if the client or the client's current spouse is a retired or active member of the United States military. (Effective 5/8/13)
Please follow and like us: